We have built up a lot of experience in using the finite element (FEM) code Code_Aster for e.g. static and transient analyses using volumes, beams or shells, contact problems, bolted joints, eigenfrequency analyses.
In case you are interested in learning to use Code_Aster, we are also prepared to organize user trainings.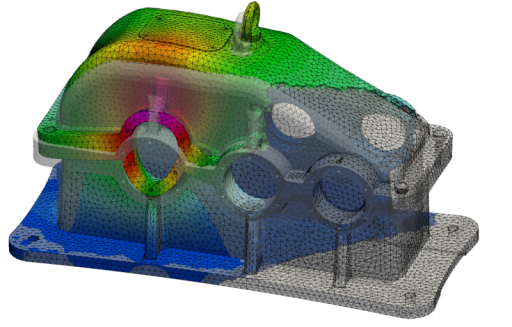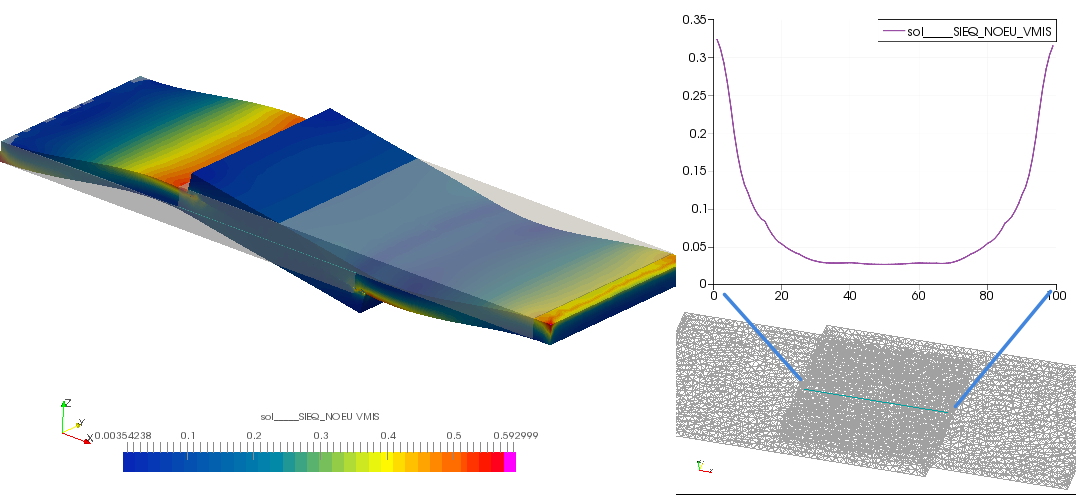 Similar to bolted joints, glued joints can be included in FEM models as well. We have adopted a modelling technique that also allows a reasonably detailed evaluation of the stresses inside the glue layer.
Propeller blades from carbon fiber-reinforced plastics are massive composite structures with a large thickness. We have developed solutions for efficient meshing and creation of FEM models needed for fluid-structure interaction simulations of these propellers, as well as adapted formulations of the laminate failure criterions for strength assessment.