Space limitations and high power supply ultimately lead to innovativ cooling design for a wide range of PCB. The arrangement of the power supply's, heat sink dimensions and design of the outer housing become more important. Thermal simulations within in the design process of PCB help to overcome overheating problems in the later production stage.
Different materials, the combination of heat conduction, convective and radiative heat transfer within solids and air result in a fairly complex thermal simulation. The setup material properties, boundary conditions, solver settings, coupling regions ofter takes a not small time account.
As example a typical PCB with its components is presented.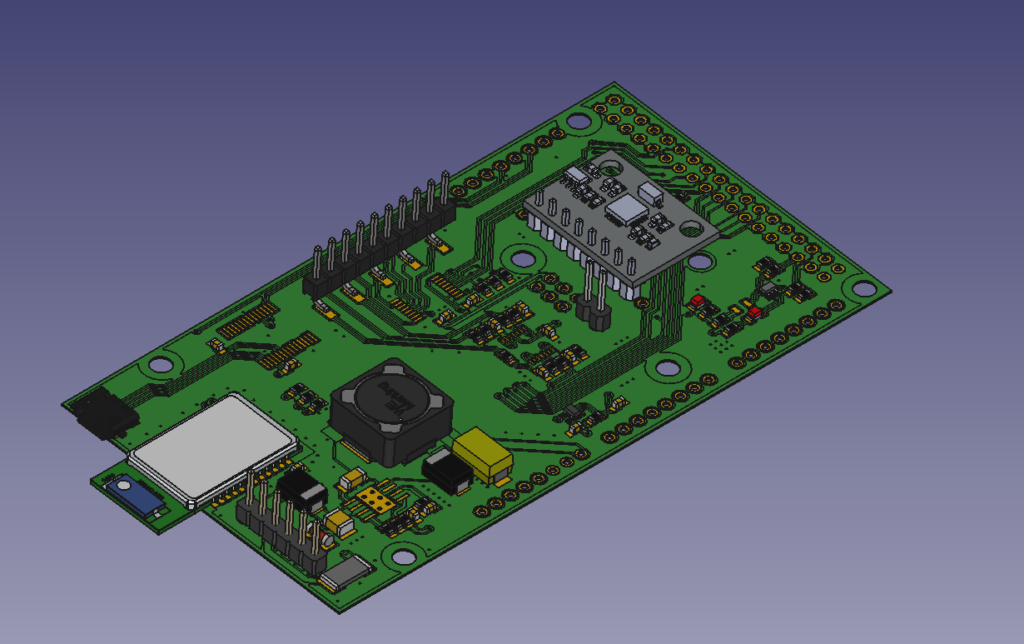 Thermal simulation
Silentdynamics has managed to bundle the simulation setup using OpenFOAM thermal solvers (chtMultiRegionFoam, chtMultiRegionSimpleFoam) within its framework InsightCAE for a fast preprocessing.
Importing CAD files for each component and its optimized parallel region meshing process using snappyHexMesh are essential for the conservative flux coupling of the different heating regions.

Notice, that the usage of different VIA's, copper wires, heat conduction layers or other heat related points need to be adressed in simulation model. Using region modeling, cellSet's and layer defintion for each component all required thermal properties can be considered.
Allowing special defined wildcards, CHT simulation setup is nearly automated.
Moreover improved heat radiation handling and optimized solver settings are the basis of stable and convergent simulations.